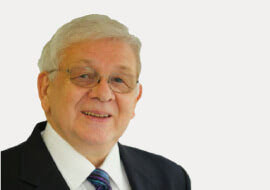 Bob Garratt
SENIOR CONSULTANT
Bob Garratt is a Senior Consultant with Fidelio Partners and a member of Fidelio's Board Development practice team. He is a company director, consultant, and academic and works in the fields of corporate governance; board and director evaluation and performance, large-scale organisational change and strategic thinking.
His consulting experience of board development, review and business issues is wide ranging and clients comprise large corporates, family businesses, state-owned enterprises, professional practices, not-for-profit and international organisations central and local governments. He has been an expert on the project for the reconsideration of the governance of the International Monetary Fund in Washington DC and lectured in corporate governance for the governments of Australia, India and South Africa.
Bob is a Visiting Professor at Cass Business School, City University, London; and the Chairman of the Centre for Corporate Governance in Africa at the University of Stellenbosch. Bob was previously on the faculty of the Judge Institute at the University of Cambridge and a Visiting Professor at Imperial College, London. He is the Past Master of The Worshipful Company of Management Consultants, London and a Freeman of the City of London. He has written extensively on board development and books include what has become a key text on governance "The Fish Rots from the Head" as well as "The Twelve Organisational Capabilities: Valuing People at Work" and "Thin On Top: Why Corporate Governance Matters".