Fidelio Board Breakfast: "Women, Health & Leadership", 8 May 2019
Fidelio will host a Board Breakfast with Professor Lesley Regan, President of the Royal College of Obstetricians and Gynaecologists – only the second woman to hold this critical position for women's health in the UK and internationally.
Fidelio is a passionate advocate of women in leadership roles. In this Board Breakfast with Professor Regan, we will explore the impact and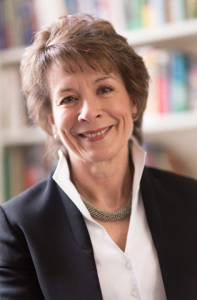 influence of women within the medical profession, as well as the provision of healthcare for women. Critically we will address how senior business leaders can contribute to a better understanding of women's health and its potential impact on the sustainable performance of business.
This Fidelio Breakfast promises to be a lively cross-disciplinary discussion. The breakfast is by personal invitation only and will be held at Aquavit London, St James's Market, 1 Carlton St, St. James's, London SW1Y 4QQ, at 8.00 am for a prompt 8.15am start. For more information, please do get in touch on +44 (0)207 759 2200 or info@fideliopartners.com.